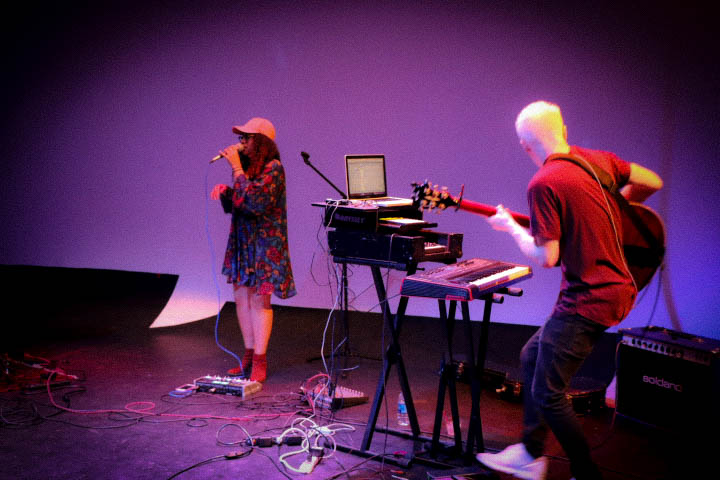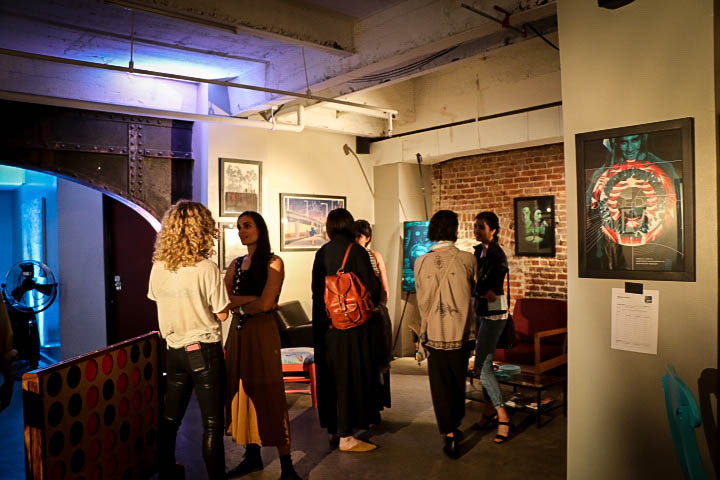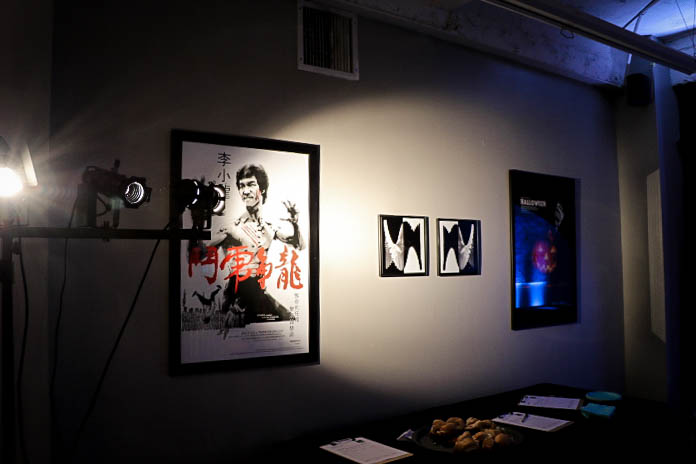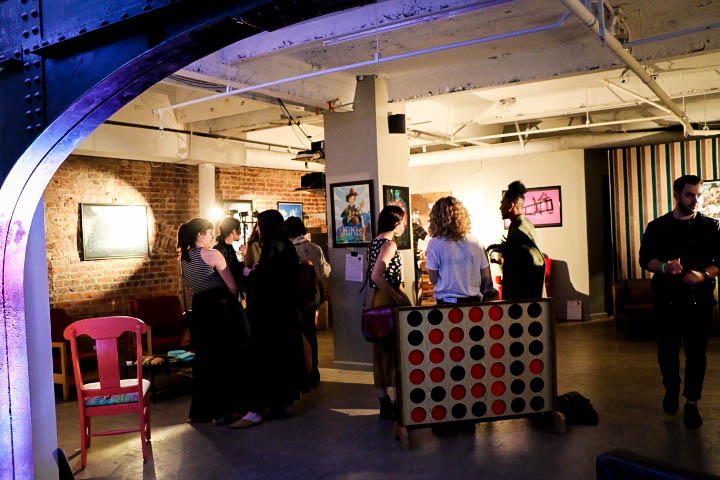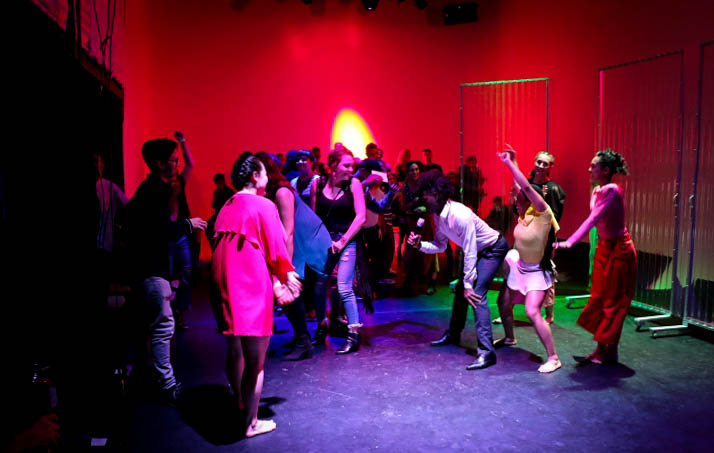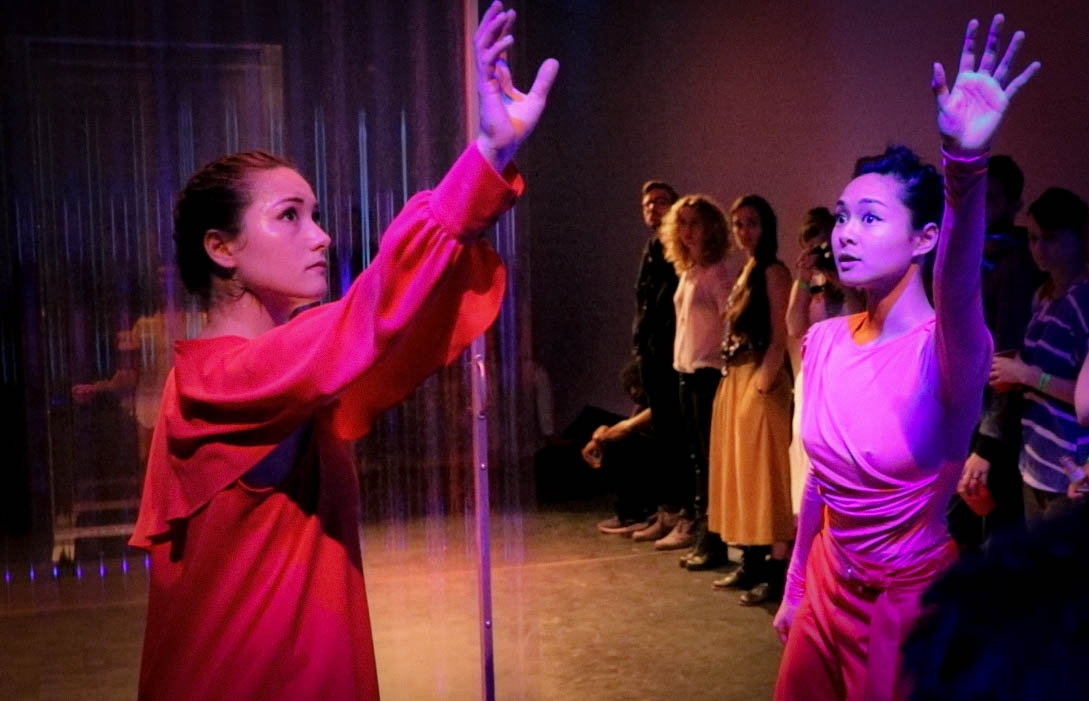 is an experimental dance company that prides itself through its collaboration with musicians, scenic/lighting/costume designers, and visual artists, led by artistic director Mallory Fabian. fabe aims to create movement based on genuine human interactions, whether from past or in the moment experiences. Audiences witness dancers push beyond their physical boundaries in a non-conventional narrative structure.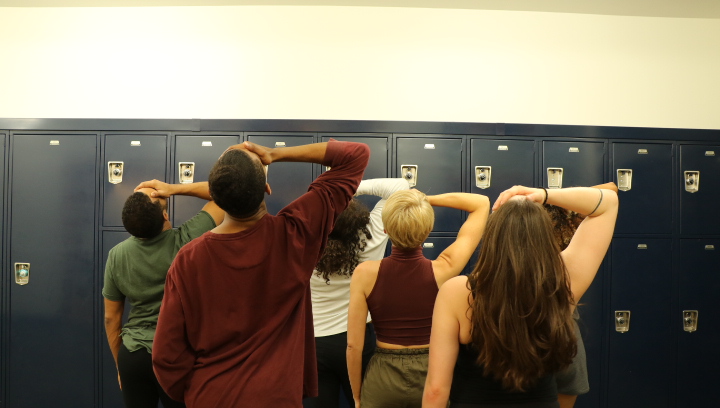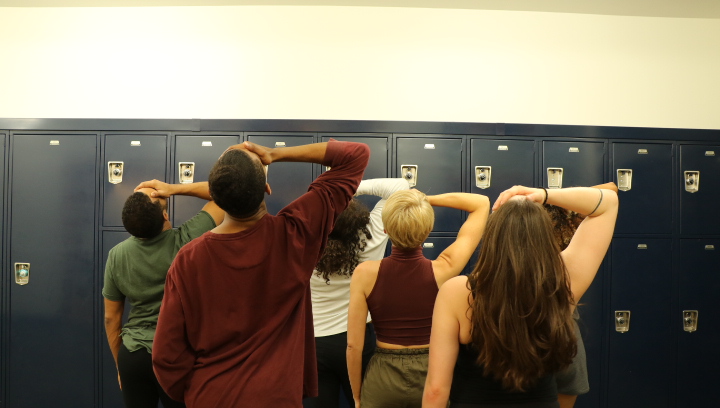 Deep Blue is a Los Angeles based contemporary dance company, under the the direction of Bryanna Brock. Deep Blue creates immersive dance works that pull you away from your 2 dimensional screens and into tangible and fleeting experiences. Deep Blue is interested in exploring the forces that cause humanity to stumble, triumph, and collide with life.
The Maya Spectra is an omni-genre electronic band formed by brothers Donald Peña, Julian Peña, and French-Canadian singer Janel Blanco. In an attempt to draw from their various musical and cultural backgrounds, the group has found itself in a flux of reinvention. Striving to create a sound that is unique yet mindful of its roots, they straddle the line between the familiar and experimental. As both listeners and creators, their experiences with music have opened gateways into the heart of many different cultures, passions, and emotions. It is these experiences that have inspired their collective artistic vision. They are currently residing in Phoenix, AZ where they are working on their first full length album.
Arts Exhibit By:
Ade Ayedun
Keith Houk
Simon Greenburg
Sam Maurrer
 
Special Performances by:
Jamal Wade - M.C.
Sam Sasson - POI Artist
Brian Sonia-Wallace- Rent Poet)